John Graduated with an BA (Hons) degree in Irish and History (Queens University, Belfast) in 1998.
Prior to working in Education, he gained a Masters Degree (MSc) in Computing and Information systems (University of Ulster) and worked as a recruitment consultant, Although he enjoyed the role, he decided to do some travelling. After a year spent teaching English in Japan and 6 months Italy, he returned to education in Ireland and achieved a Higher Diploma in Education (Maynooth University). He then worked as an Irish and History teacher . After nine years teaching he returned to study and  gained a Post Graduate Diploma in School Guidance Counselling (Maynooth University) and has worked as a Guidance Counsellor at second level since.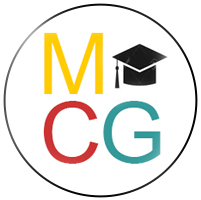 John believes in continuous professional development and has received training in a range of areas including Psychometric Testing, Cognitive Behavioual Therapy, Brief intervention therapy and Restorative Practice.
He is driven by a belief in the importance of a solid Career Guidance service that is based on sound career guidance theory, is adaptable to the individual needs and expectations of each student and that gives the student the opportunity to research and reflect on career options. He believes that a well chosen career pathway should be one that  allows the student to fulfill their potential and ultimately be happy.
Accreditation
Psychological Society of Ireland (PSI) accreditation  and
British Psychological Society (BPS) in use of psychometric testing (Ability and Personality)
Member of IGC (Institute of Guidance Counsellors)
Member of Teaching Council of Ireland.