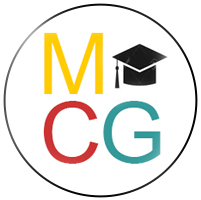 General Data Protection Regulation (GDPR)
Rationale
General Data Protection Regulation (GDPR ) effective since May 25, 2018 means EU residents now have greater say over what, how, why, where, and when their personal data is used, processed or disposed. This rule clarifies how the EU personal data laws apply .
MyCareerGuidance.ie  respects our customers data. We aim that our data will comply with the GDPR guidelines. In keeping with the General Data Protection Regulations MyCareerGuidance.ie states clearly under the following headings its policy in relation to data protection.
Length of time data is stored
MyCareerGuidance.ie stores client's data for the duration of career guidance process. The data will be stored for 5 years and then is deleted from the business' database. The customers' data is held for follow-up appointments to support the work with clients. The data is not shared or utilised for any other purposes.
How is consent obtained from clients?
 Clients are informed at their initial consultation of the information that will be collected for career exploration and a record of their personal data will be taken.  It includes the name and contact details of the client, previous educational results, hobbies/interests and areas of expressed career interests.
Security,  encryption and accessibility
Emails and reports are stored in a word protected encrypted PC. Hand written notes are stored in a secure locked filing cabinet.
Sharing of information by MyCareerGuidance.ie and how it can be retrieved
Information is not shared with other individuals or organisations. However information is shared with parents of clients under the age of 18 years if requested.
How will a client retrieve their data? 
 A client may have a copy of their personal records on request. Clients will receive their data either electronically/hard copy or both depending on their request.