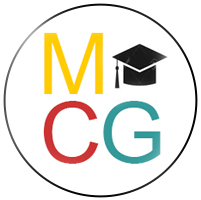 Online Procedures & Policy
Background
Appointments and the rules around online Career Guidance counselling work with the  Guidance Counsellor will work within the Code of Ethics of the Institute of Guidance Counsellors and Teaching Council.
Initially Parents and/or students can email and/or call to establish the suitability of the mycareerguidance.ie service
Following receipt of the initial contact form, a phone call may be made to the parent and/or student to gain better understanding of student needs.
The student fills out and submits an online student information form detailing past exam results, interests, subject preferences and future career interests.
The information form also contains a 'contract' for how the service will work and giving parental permission for the online appointments, this will also filled out and submitted.
The student and parent will be emailed 4 possible appointments dates/times  for the two 90 minute online/face-to-face Guidance sessions. The Parent can email/call to confirm what dates/times suit them best.
Confirmation will be emailed to the student and parent of the dates and times of the online Career Guidance sessions.
The student will then be emailed a link to their online psychometric assessments (myfuturechoice.com) and proceed to complete  and submit them at a suitable time for them.
The online Career Guidance sessions will not be recorded but notes may be kept in keeping with normal practice for the purposes of compiling the final report. If notes are made, they will be kept securely.
A parent my join the online Guidance session at any time. They are encouraged to join for at least some of the second session when feedback is being given to the student. This can be prearranged.
Additional appointments can be requested by phone or by email.
A full report containing details of discussions, interpretation of psychometric test results, conclusions and recommendations will be emailed/posted within 7 days of the second Career Guidance session.
Please email/call if you require further clarification or have any questions about the above information.